Our unique marketing approach
The important differentiator between Andrew Grant and most other estate agents is the method we deploy to achieve your best outcome
The approach is more labour intensive for our agents and their team, which is why it is not more widely used.
No one knows exactly how much your property will or could have sold for. Our task is to maximise the probability of you achieving your highest possible return.
To achieve this, it is important to attract as many prospective buyers as possible within a close timeframe and allow them to make their best offers based on a guide price.
The guide price should be set below your expectation and it is then our task to get the best return, ideally exceeding your expectation.
Little Mayhill
Offers based on £825,000
Recently sold for £875,000
Our choreographed video & photography
We have a specialised in-house team of photographers and designers and your property is photographed in three phases to ensure an optimised appeal online and in print.
It is hard to overemphasise the difference professional and choreographed imagery makes to first impressions and therefore final outcomes.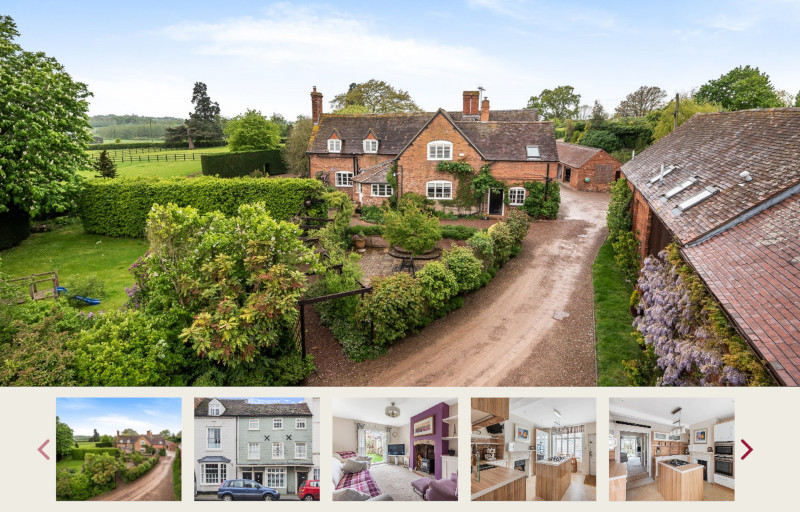 Video
We will also produce a video capturing the spatial essence of your home. Working with our professional in-house videographer we will script, produce and edit a professional video for use in all listings and social media campaigns. Our drone operator will produce external overhead views.
The use of video can increase engagement by up to 80%, with the latest Rightmove statistics indicating an average increase of 36% more views and 31% more leads.
Back
back