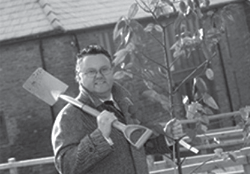 Formed in 1996 and based in Stourbridge, Guild Homes is a family-owned business, run by husband and wife duo, Jeff and Jacqui Guest. Together with their daughters, Holly, Kathrine and Charlotte, they have worked together to provide unique homes.
As a dynamic family team, they have used their varying perspectives to create homes with a broad appeal. Suiting families and couples, first time buyers and even downsizers; Guild Homes keeps every person in mind.
Each and every home is built to exacting standards. Guild Homes takes time to ensure they are built to a quality it is proud of. Class, luxury and distinction are all hallmarks of Guild Homes' singular vision: inspirational living.